Mixed Reality and Redefining the Servicing Experience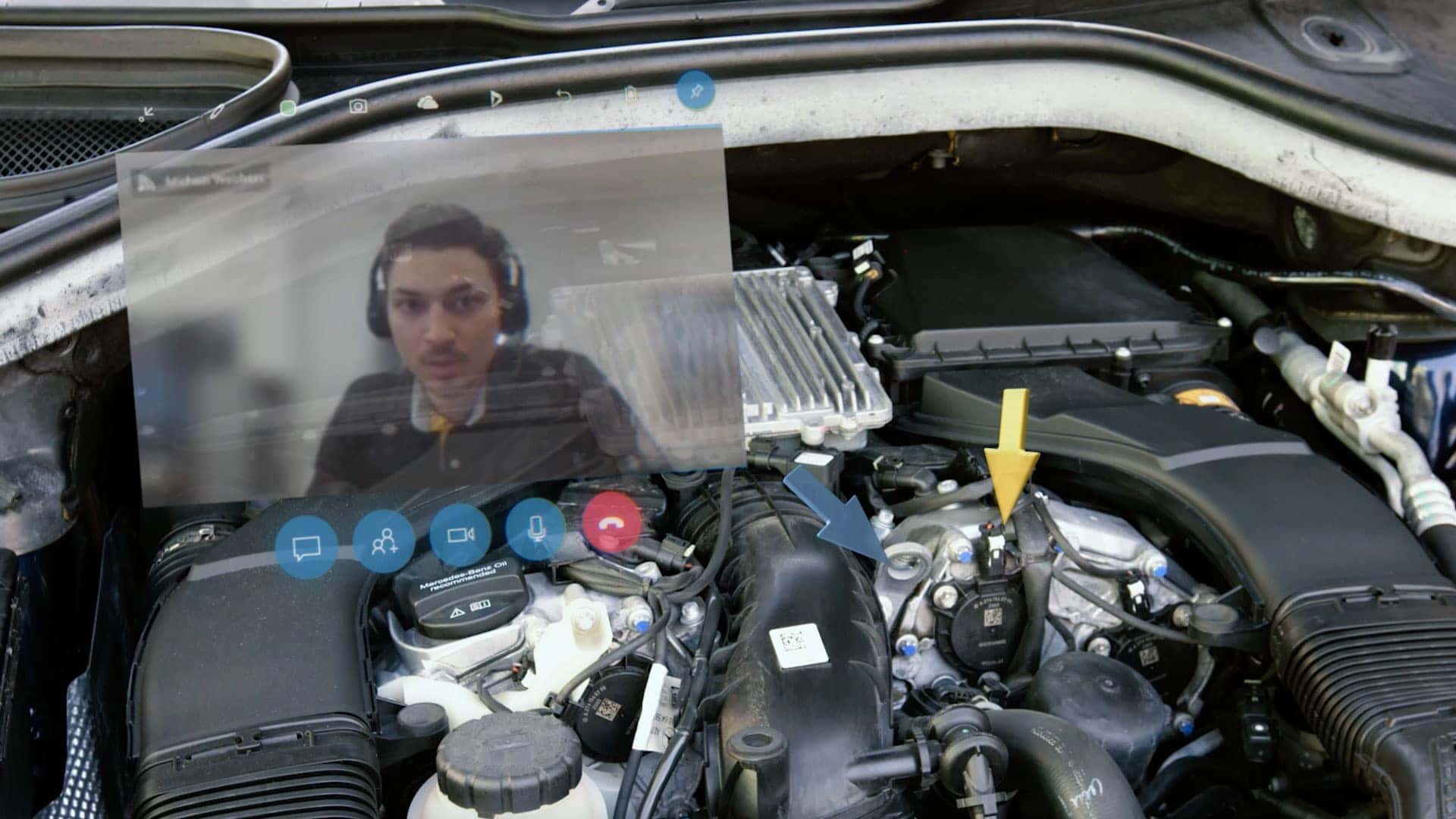 Mercedes-Benz Canada recently announced the full deployment of groundbreaking new technology. Powered by Microsoft HoloLens 2 and Microsoft Dynamics 365 Remote Assist, Mercedes-Benz Virtual Remote Support is a powerful mixed reality automotive maintenance system that all Canadian dealerships will feature. Mercedes-Benz is the first marque in the country to feature this sophisticated technology.
While wearing a HoloLens 2 Headset, a Mercedes-Benz technician can work hands-free while inspecting a vehicle, or to solve more complex situations by sharing real-time views and sounds of the vehicle with other technical specialists throughout the country. In this latter scenario, the remote technical specialist works with the onsite technician in a connected and immersive mixed reality environment and can share 3D images and holograms, observe where changes need to be made, add documents, and insert instructions to highlight which areas need attention.
Mercedes-Benz Virtual Remote Support enables faster and more precise servicing. Productivity of technicians increases, wait times to resolve maintenance inquiries decreases, and costs and environmental footprint is reduced as technical specialists no longer need to travel to be present at dealerships. Reduced servicing times keeps you and your Mercedes-Benz on the road longer, and servicing your Mercedes-Benz with the most skilled technicians and advanced techniques gives you an unrivalled sense of ease.