The Road to Globally Valid Automated Driving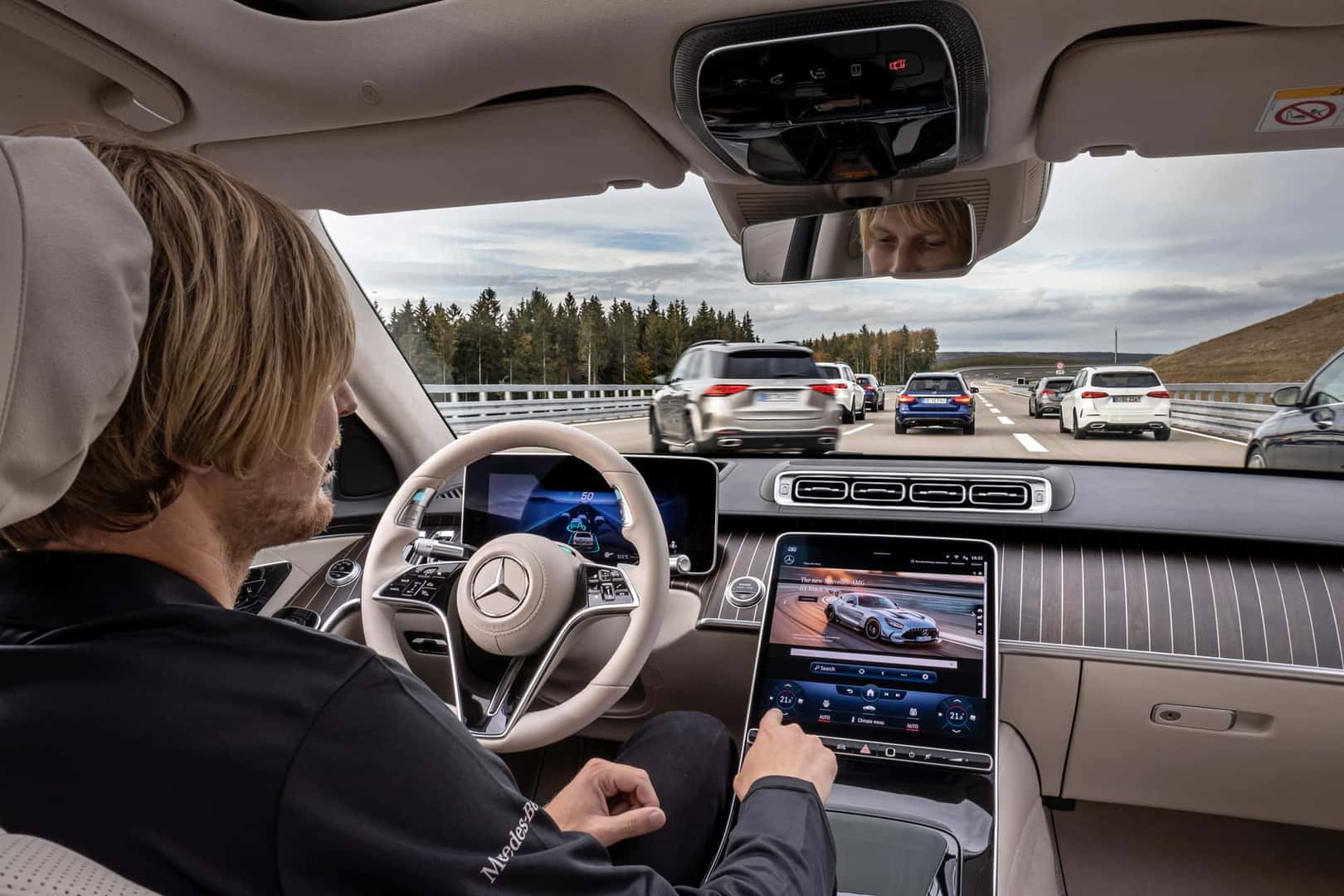 Modern regulations have demanding legal requirements for automated driving. Cars that have automated driving capabilities still require a vigilant operator in the driver's seat ready to take control when prompted, since automated driving functions are meant to take over certain driving tasks. Mercedes-Benz is the first automotive company in the world to meet the requirements of UN-R157 for a Level 3 system. This system approval by the German Federal Motor Transport Authority paves the way for offering automated driving systems internationally *, providing legislation allows it.
Following the first half of 2022, customers will be able to buy an S-Class and EQS with DRIVE PILOT. This system will enable owners to drive in conditionally automated modes at speeds up-to 60 km/h in heavy traffic, or congested situations. This will only be available in Germany as Mercedes-Benz continues to navigate the thorough legal requirements of other countries, though extensive tests for DRIVE PILOT are currently underway in the United States and China.
The controls to enable DRIVE PILOT are in the rim of the steering wheel. When activated, DRIVE PILOT controls speed and distance, and effortlessly guides the vehicle within its lane. The characteristics of the route, real-life occurrences, and traffic signs are likewise factored into the system's considerations. DRIVE PILOT is capable of intelligently reacting to unexpected traffic situations and can perform evasive maneuvers if needed. The familiar Driver Assistance Package is augmented with additional sensors to create DRIVE PILOT. LiDAR, an additional camera in the rear window, microphones, and moisture sensors in the wheel wells which all work in tandem with the system of sensors so the car can diligently make sense of the road and route it is on. S-Class models equipped with DRIVE PILOT also benefit with having supplemental steering and braking systems, and an enhanced onboard electrical system to ensure maneuverability remains should control need to be restored to the driver in emergency situations. If the driver is not able to resume control of the vehicle after repeated prompts from DRIVE PILOT, the car will brake the vehicle in a controlled and safe manner. The Mercedes-Benz emergency call system is then activated, and doors and windows are unlocked to ensure easy access for any first responders.
More exciting developments to come. Contact us to learn more about the new S-Class and EQS.
* ECE contracting states (57) including states of the EU, GB, Japan, Korea, Australia.