The New Mercedes-Benz GLC SUV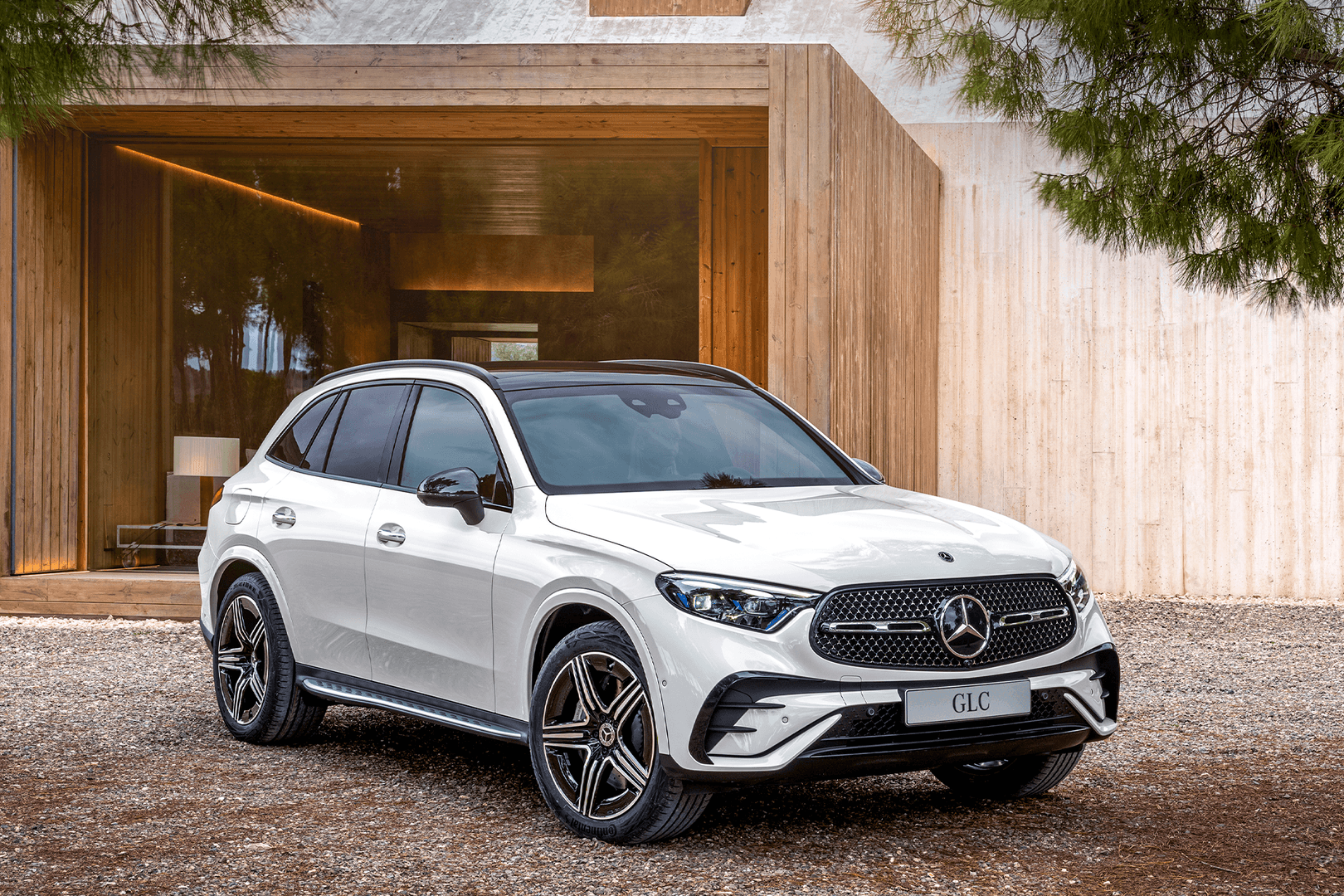 The next generation of our GLC SUV has officially been launched as of June 1st, 2022. Since its debut back in 2015 the GLC has been one of the most successful modern vehicles crafted under the Mercedes-Benz Star. For the 2023 model year, it receives a comprehensive suite of updates and heralds the ongoing commitment to luxury and innovation excellence from Mercedes-Benz.
The design of the new GLC SUV tastefully builds-upon its predecessor. While width remains the same (1890-millimetres), length is improved by 60-millimetres (4716-millimetres). These dimensions have been implemented for a longer rear overhang than before, thus improving rear luggage capacity by 50-litres (600-litres). Exterior surfaces are smoother than ever while being punctuated by thoughtfully shaped edges, and sharp details – particularly with the new multi-dimensional front and rear lights, and available grilles proudly displaying the tri-point Mercedes-Benz pattern. The body's attractive proportions accentuate the muscular wheel arches, now available for the first time in the vehicle's body color for both the popular Sport Package and Night Package. These technical details culminate into notable aerodynamic improvements. A drag coefficient of just 0.29 is possible in the GLC SUV's most favorable configuration, better that the preceding GLC SUV's 0.31 drag coefficient. The optimized aerodynamics, coupled with enhanced sound insulation, also ensure the new GLC SUV is pleasantly quiet at speed with lower rolling and wind noise.
A quieter interior allows for a more focused drive, and full appreciation of the GLC SUV's updated interior features from both driver and passengers. The bold avant-garde design of the seats and minimalist armrests and door panels give an immediate feel of welcoming quality. The new dashboard is clearly structured with its gentle, curved surfaces highlighting the two high-resolution LCD screens. For the driver, a 12.3-inch displays vital vehicle information and immersive navigation. The optional Mercedes-Benz User Experience (MBUX) Augmented Reality gives the driver the best possible route guidance, working in-tandem with the central 11.9-inch display to display moving images, vital route information, and road markers. The latest and greatest Hey, Mercedes voice assistant debuts with the new GLC SUV. Based on state-of-the-art algorithms, it continually adapts to suit the preferences of the user. Music streaming can be seamlessly integrated into MBUX, thus entailing users can enjoy an intelligently personalized music experience in their GLC SUV. The new 'Newsflash' feature is also integrated with MBUX, if enabled if issues short news reports up-to two-minutes in length for users to stay up-to-date on significant world happenings.
At launch, the new GLC SUV will solely be available as a mild hybrid. The GLC 300 4MATIC will utilize a turbocharged 2.0-litre inline four-cylinder engine with a 48-volt battery system integrated with the starter-generator. A total of 255 hp and 400 Nm of torque are sent to all four wheels via the smooth and intelligent 9-speed G-TRONIC transmission, while the mild hybrid system can produce an additional 23 hp and 200 Nm of torque. The new four-link front suspension and multi-link rear suspension come available with AIRMATIC air suspension and, for the first time in a GLC, rear-wheel steering to increase maneuverability with up-to 4.5-degrees of steering angle. The latest generation of Mercedes-Benz's proven Driving Assistance packages debut too. Of particular note, Active Distance Assist DISTRONIC can now react to stationary vehicles on the road at speeds up-to 100 km/h, Traffic Sign assist now recognizes roadwork and higher-mounted signs, and lane detection systems are significantly improved for low-speed driving thanks to the now available 360-degree camera.
The new GLC SUV with its combination of dynamics, modern design, and functionality will thrill adventurers and families alike. It will be available in Spring 2023. Contact us to learn more.