S-Class: 50 Years of Defining Luxury and Engineering Excellence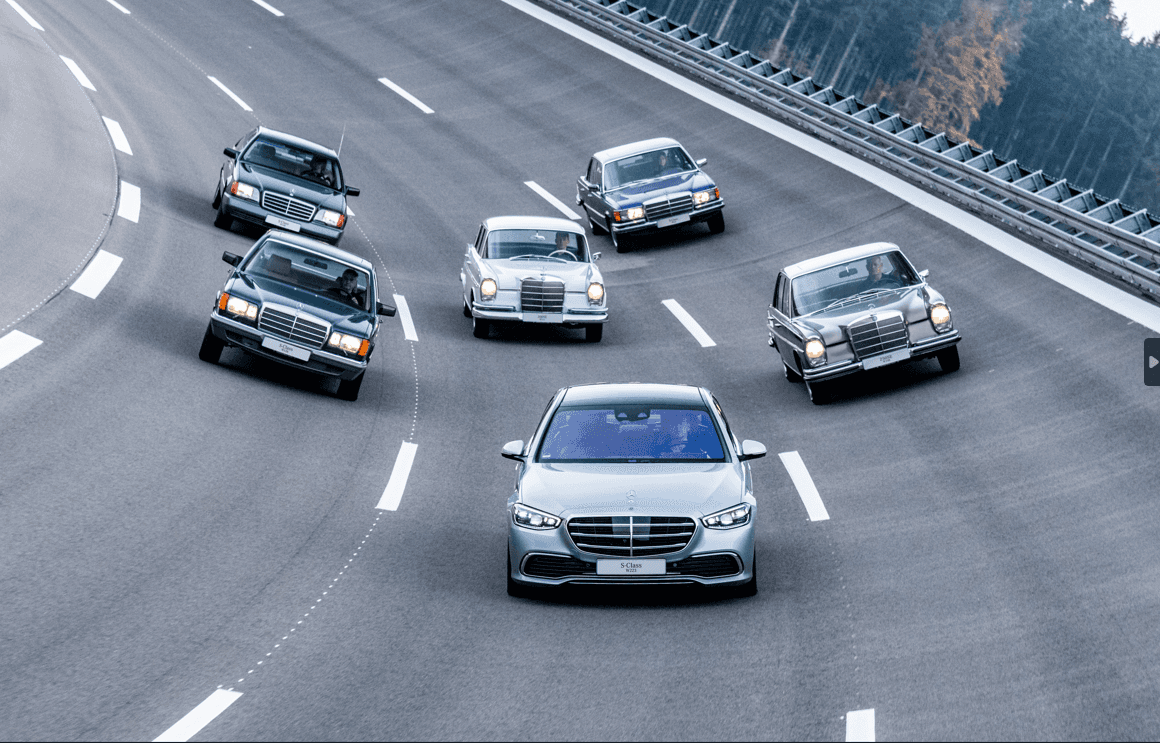 Mercedes-Benz has built its illustrious reputation on continually bettering the automobile. With every new generation of Mercedes-Benz there comes a new sweep of luxury, engineering, and technological innovations that often feature in other vehicles over time. The renowned S-Class is often the herald of Mercedes-Benz's cutting-edge solutions and is the embodiment of the brand's continual pursuit of automotive excellence. 2022 is the 50th anniversary of the S-Class, and we fondly look back at the impact and undisputed significance of Mercedes-Benz's flagship model.
Though the S-Class name was first used in 1972 with the W116 model, the 'S' moniker has been used for Mercedes-Benz's most 'Special' and luxurious models since the late 1940s. The most immediate predecessors of the S-Class are the 170S (W191) of the late 1940s and early 1950s, the 'Ponton' 220S (W187-II) of the late 1950s, the 'Tailfin' 220S and 220SE (W111) of the early to mid 1960s, the 250SE (W108) of mid 1960s, and the 300SE (W112) of the mid to late 1960s. The S-Class, and its forebearers, introduced numerous significant innovations for passenger cars upon their introduction, most of which would eventually find their way into other Mercedes-Benz models and other manufacturer's offerings subsequently.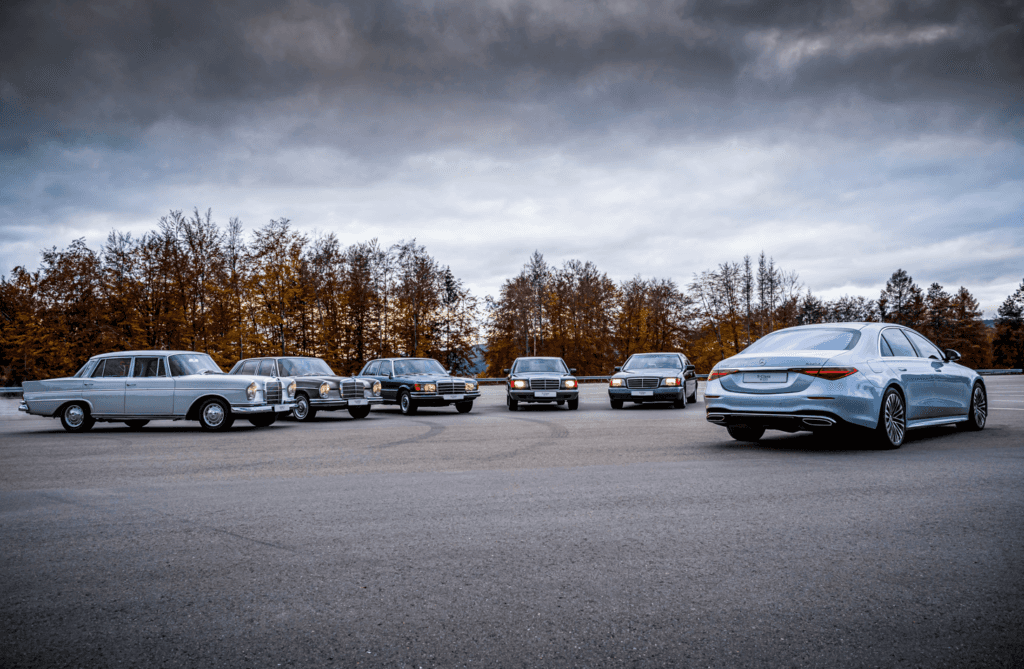 Some notable firsts include:
Crumple zones for occupant safety during a crash
Collision-protected fuel tank
Turbodiesel engine
Consistent anti-lock braking system (ABS)
Driver airbag
Seatbelt pre-tensioners
Electronic stability program (ESP)
Voice controlled phone system
Adaptive cruise control
Full interior and exterior LED lightning
These notable firsts were always paired with tasteful and stately styling both inside and out with each generation of S-Class, while the finest materials and construction consistently set it apart from its competition and won praise with drivers and passengers the world over. So great is the safety, comfort, and quality of the S-Class that countless governments have and continue to utilize each of its generations for official and chauffeuring responsibilities.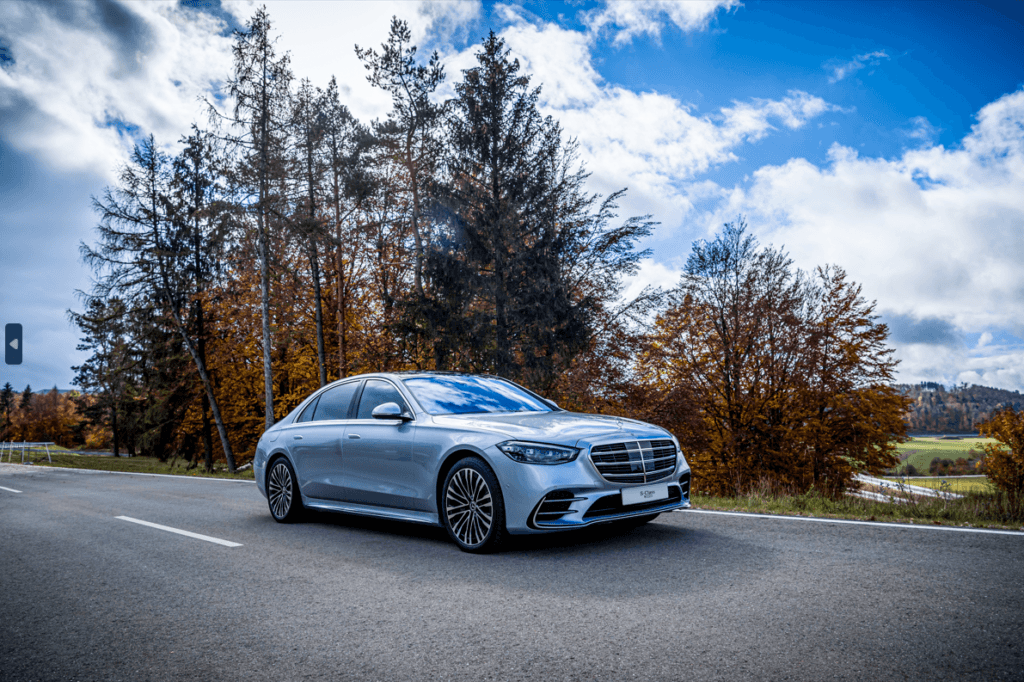 The S-Class is significant for Mercedes-Benz as it is often previews the next great step forward in luxury and technology, but it is even more significant to the automotive world as it consistently previews forward-thinking innovation that, when adopted by most cars, betters the safety, comfort, and driving experience for all on the roads of the world. The greatness convincingly lives on in the current W223 model introduced in 2020. Message us to place your order or learn more about the S-Class today.