Luxury Engineering, Sustainable Power – The New, Mild-Hybrid Mercedes-Benz E-Class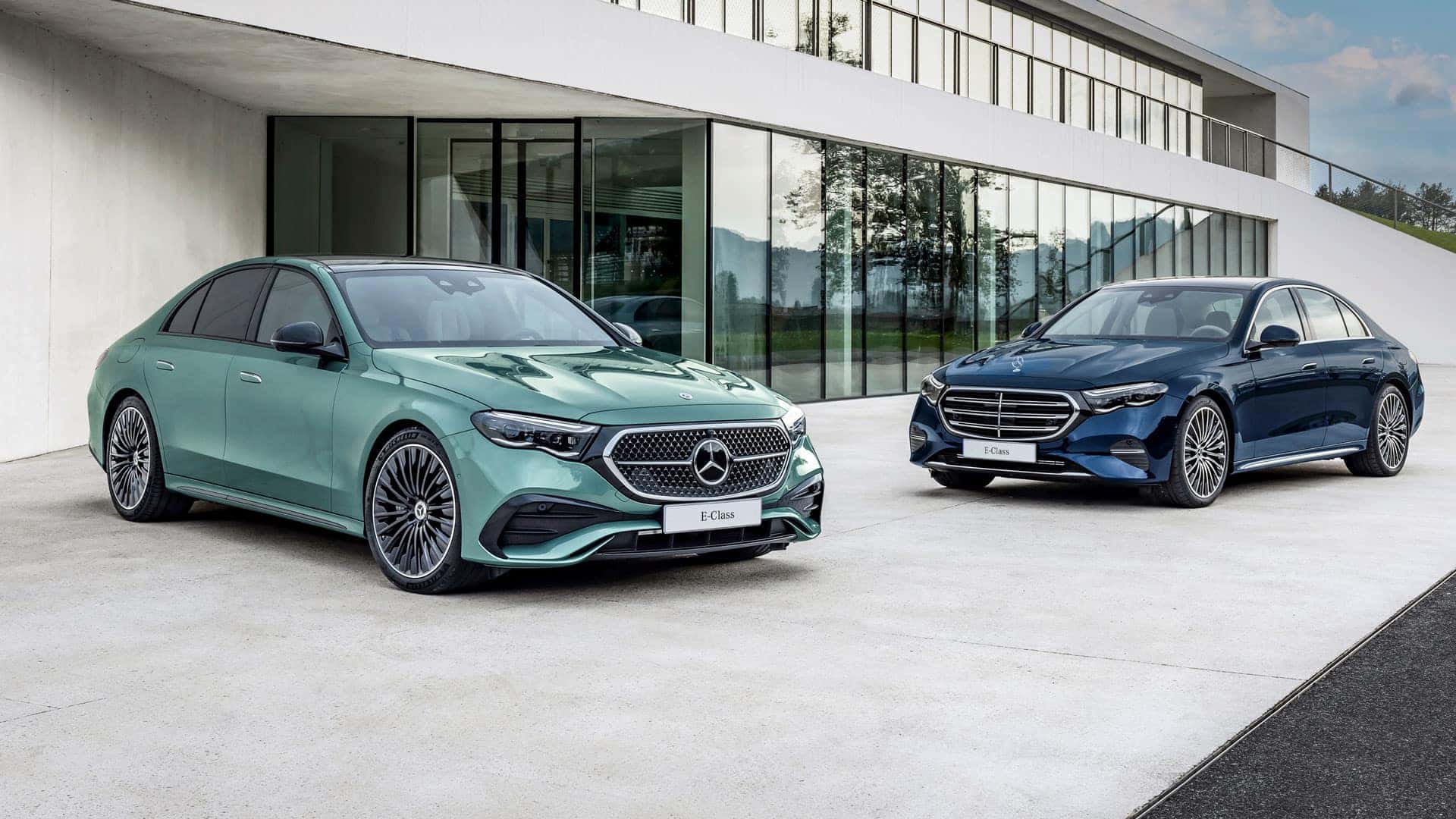 For over 75-years the Mercedes-Benz E-Class and its predecessors have set the standard for innovation, luxury, and incomparable build quality for mid-size luxury sedans. The legacy lives on with great strides for the 2024 model year with more space, elegant styling, and a comprehensively more immersive experience for driver and passengers.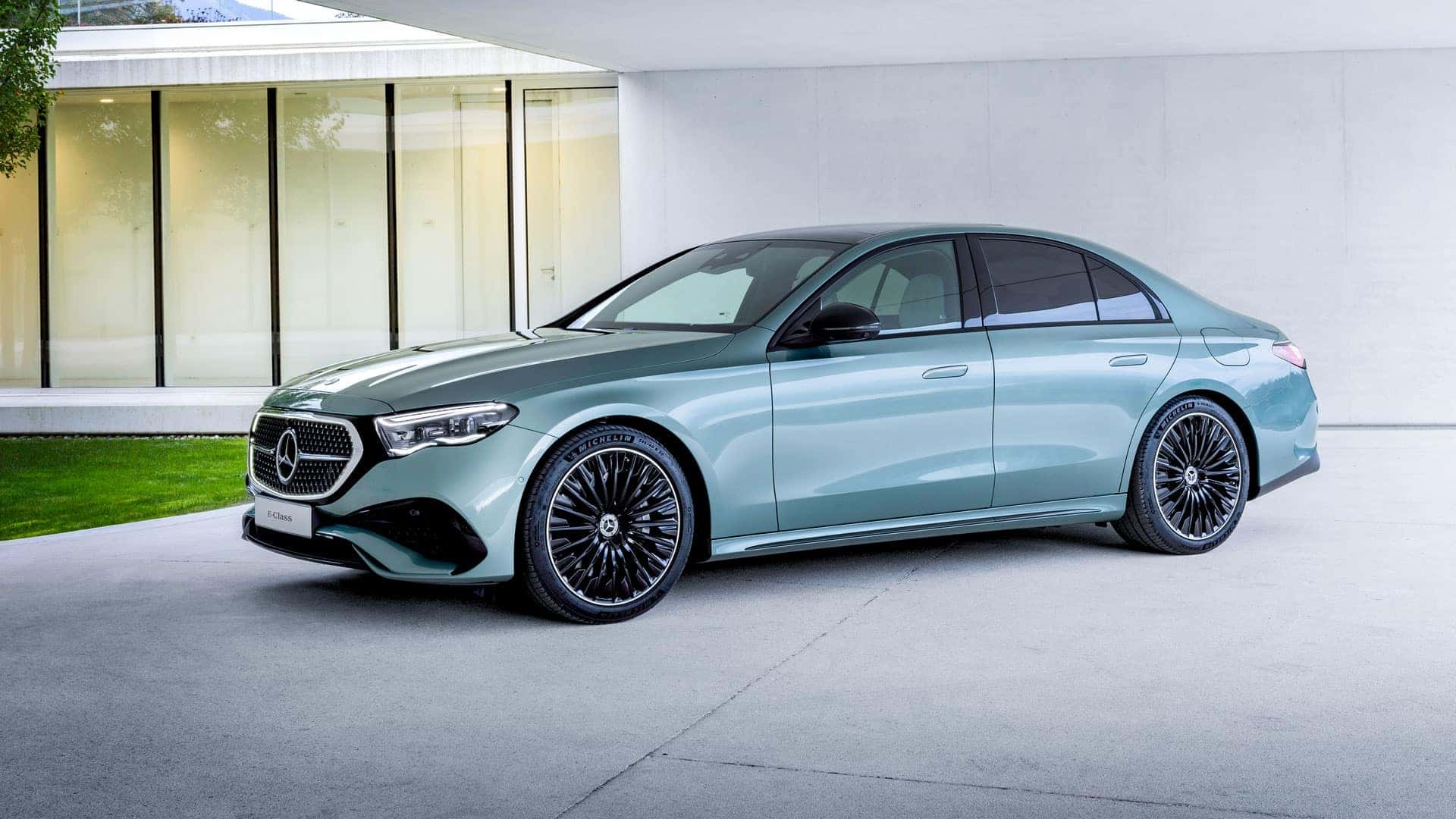 The familiar and timeless proportions of a proper three-box sedan remain, but the mix of smooth surfaces with chiseled accent lines make for a graceful yet stately appearance. The proportions are not just visual as the wheelbase and width of the new E-Class have increased over its predecessor. All occupants will appreciate more headroom, and rear passengers in particular benefit with more knee, leg, and elbow room. Trunk capacity, without the rear seats folded, is up to 540 liters. The black portions outlining the grille and standard LED headlamps are reminiscent of those found on all-electric Mercedes-EQ models, demonstrating a seamless mix of contemporary styling while looking ahead to an exciting future of electromobility. This flush design also optimizes aerodynamic efficiency with a remarkably low drag coefficient of 0.23, increasing fuel efficiency when driven at-speed. Other notable exterior details are the new rear two-section LED lights, featuring new and captivating contours with a star motif to echo the iconic Mercedes-Benz emblem.
Drawing inspiration from the esteemed S-Class and the futuristic range of EQ models, the interior of the new E-Class is as stunning as it is intuitive. Firstly, sustainability is top of mind during assembly as the E-Class's upholstery and cushioning are made from a combination of undyed alpaca wool and recycled materials. With the heavily digitalized interior, the new E-Class is more intelligent, interactive, and customizable than ever. If equipped with the optional front passenger screen, the large glass surface of the new MBUX Superscreen extends to the central display – though it is detached from the driver's instrument cluster so as to not be distracting. Whichever screen configuration, dashboard and door surfaces are illuminated and accentuated by the Active Ambient Lighting strip, further adding to the spacious and premium ambience of the interior. The optional Active Ambient Lighting system is a first and, when used in tandem with the optional Burmester 4D surround sound system, visualizes your music by 'pulsating' in-tune with the beat of your music. Front passengers can have a further entertaining experience in the E-Class as they can stream and interact on their preferred social media accounts with the optional passenger screen. These and other interior features are not obstructive to the driver's attention as the E-Class's advanced camera-based privacy function reduces brightness to non-essential content, along with the proven suite of advanced driver aid systems pioneered by Mercedes-Benz.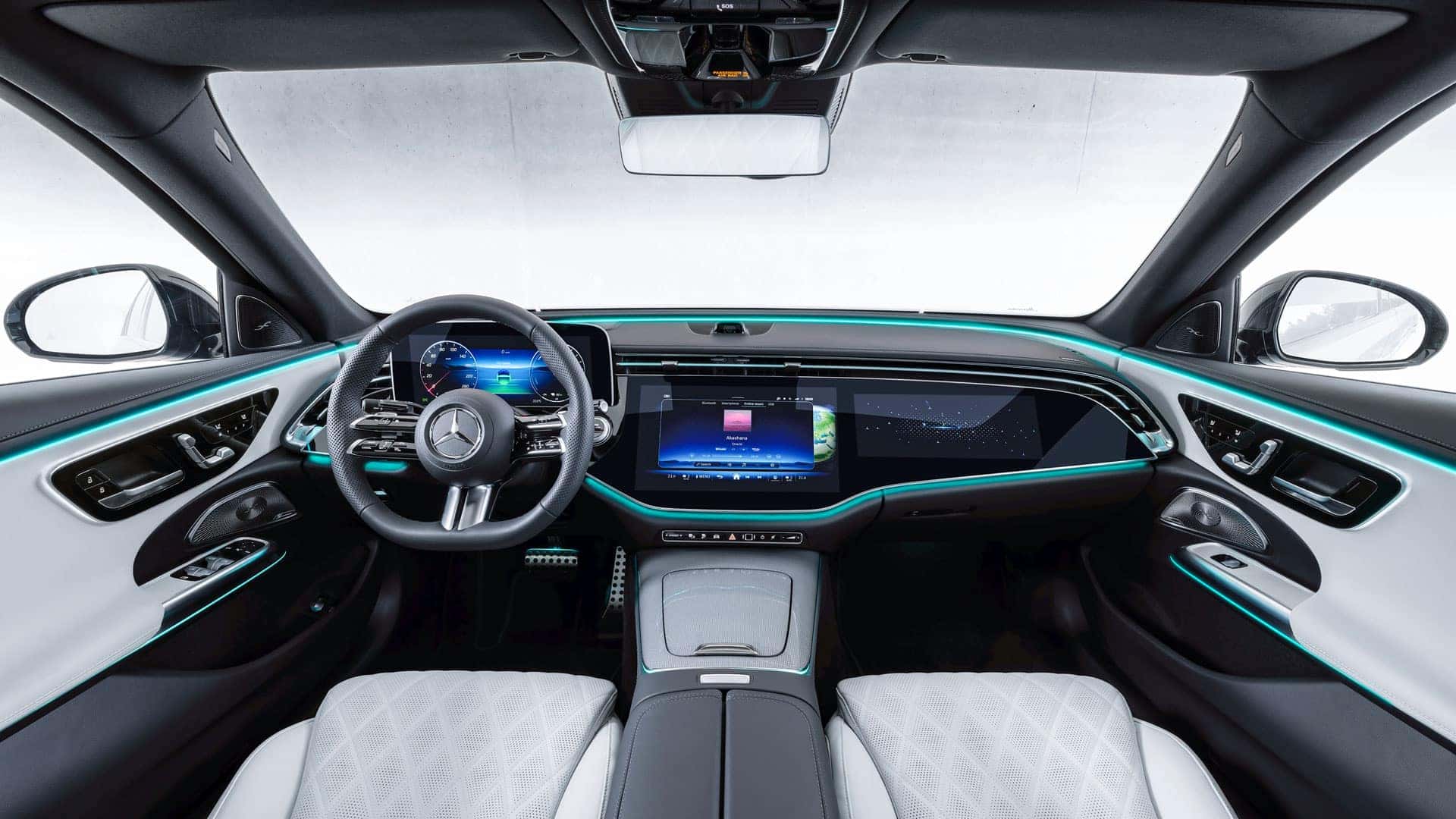 At launch, all new E-Class models will be mild hybrids. The latest internal combustion engines are combined with an integrated starter generator (ISG) and smooth nine-speed 9G-Tronic automatic transmission. The E 350 4MATIC is equipped with a 2.0-liter turbocharged 4-cylinder engine and ISG, while the E 450 4MATIC is equipped with a 3.0-liter 6-cylinder engine and ISG. The ISG acts both in boosting power output and delivering greater fuel efficiency. When at a standstill, the new E-Class will deactivate its engine to preserve fuel, and can drive at low speeds under electric power. Thanks to a new and more power-dense battery, the ISG can 'boost' horsepower by 20 bhp and torque by as much as 500 Nm, respectively. When both the internal combustion engine and ISG deploy full power the E 350 4MATIC produces as much as 275 bhp and 600 Nm of torque, while the E 450 4MATIC produces as much as 395 bhp and 700 Nm of torque. The new E-Class is more agile than ever with the available AIRMATIC suspension system. No matter what road surface, the E-Class will maintain a level ground clearance as sensors work with the springs and dampers to account for uneven surfaces, while optional rear-axle steering can turn the rear wheels up to 4.5-degrees to reduce the turning circle by up to 90-centimeters.
The E 350 4MATIC will be arriving in Canadian showrooms this coming winter while E 450 4MATIC and other models will follow thereafter. Contact us to learn more.