The future is here: An electric vehicle FAQ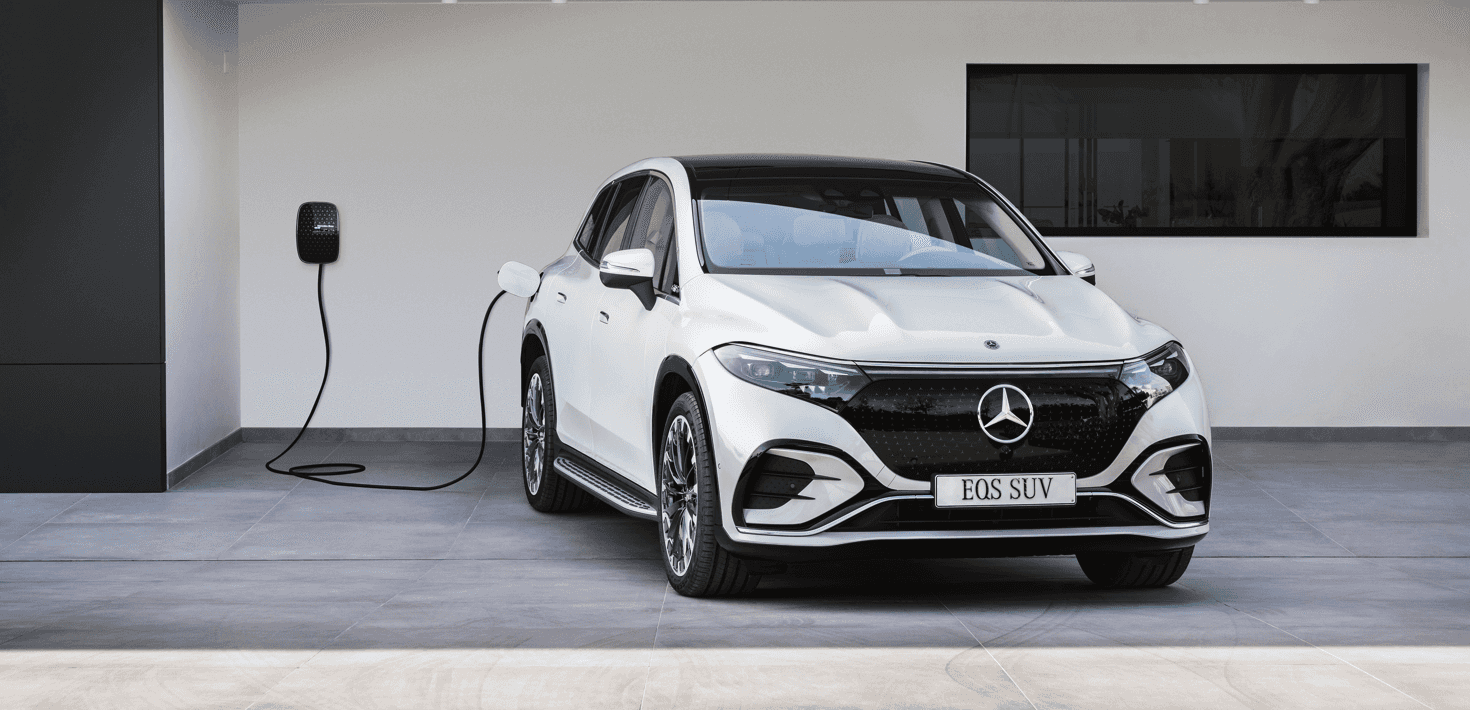 The future is electric, and Mercedes-Benz is ushering in the new era of electric driving with expert engineering and cutting technology. Although the switch to electric vehicles is a growing trend around the world, people still have concerns about the transition and what such a significant change from combustion engines includes. Not only do electric vehicles present clear benefits in sustainability and efficiency, but they excel in performance and design. As we continue to embrace the electric future, we bring you the answers to those frequently asked questions.
What are the different types of electric vehicles?
The three kinds of electric vehicles are Battery Electric, Hydrogen Fuel Cell and Plug-In Hybrid. Battery electric vehicles are fully electric with no gas engine and are powered by electricity stored in the battery. Hydrogen Fuel Cell vehicles are fully electric, with a gas engine, powered by split electrons from hydrogen molecules to produce electricity. Plug-in hybrid vehicles are not fully electric, have a gas engine and are powered by a combination of a gasoline engine and a rechargeable battery.
What's the difference between the three?
The differences between the three types of electric vehicles are in what powers them, their impact, and how they feel to drive. Whereas gas vehicles burn gasoline, EVs are powered by electricity stored in the battery, and they don't emit hydrocarbons.
What vehicles make up the Mercedes-Benz electric lineup?
The Mercedes-Benz electric lineup features the EQB, an all-terrain, all-electric SUV with optional seating for seven, the EQE, a mid-size sedan with E-Class lineage and electric power and EQS S-Class levels of luxury with an electric architecture all its own.
What is the cost difference between gas and electric?
Right now, electric vehicles are more expensive than gas cars to purchase. Electric vehicles also have fewer moving parts that can break down meaning less maintenance costs and no gasoline to buy. Overall, the total cost of owning an electric vehicle is less than owning one powered by gas.
What kind of battery do Mercedes-Benz vehicle use?
Mercedes-Benz vehicles use Lithium-ion batteries. Positioned beneath the vehicle floor, our next-generation ion batteries set new benchmarks in performance, efficiency and charging capacity.
What's the lifespan of an electric car battery?
The lifespan of an electric car battery varies depending on the type of battery your car uses. Generally, electric vehicle batteries have a life expectancy of 15 to 20 years within the car.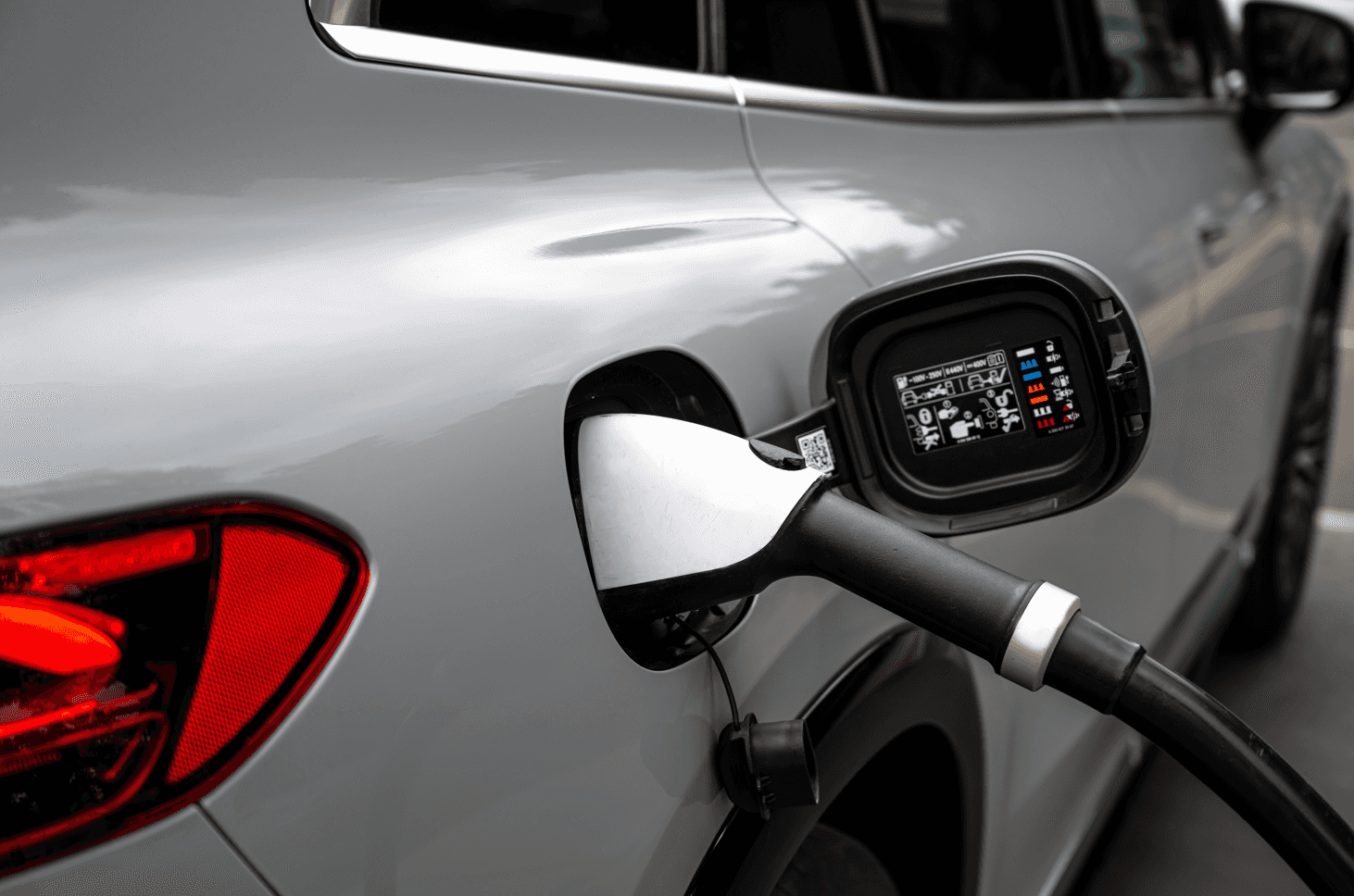 What are the different ways to charge?
Mercedes-Benz vehicles charge via Mercedes me Charge on the road and through a charger you can have installed at your home. Our partnership with ChargePoint allows all Mercedes-Benz EV owners to access thousands of high-powered public charging stations coast-to-coast. On a DC fast charger Mercedes-Benz EQ vehicles can charge from 10% to 100% in only 31 minutes.
At home, you can enjoy a premium home charging experience through Mercedes-Benz Canada's partnership with FLO and Qmerit. Mercedes-EQ owners can arrange to have their FLO charging station installed right in your home, so you can charge overnight and be ready to hit the road at a moment's notice. At home, your Mercedes-Benz EQ battery can reach an empty-to-full charge in less than 12 hours.
Where can I find public charging stations?
There are thousands of electric charging stations all across Canada, and more are popping up every day. Find charging stations near you by visiting: https://www.caa.ca/evstations/.
How is my home charging station installed?
Qmerit provides home charging installation services. The online experience is quick and easy, allowing for a brief step-by-step process in which the customer can take a few photos and receive a quote, without even being visited by an electrician.
How much does it cost to charge an electric car?
On average, home charging costs significantly less than an equivalent gas fill, and charging is free at some public stations. Assuming an average of $0.13/kWh, a 400 km EV could charge from empty to full, with only about $10 worth of electricity.
Are Mercedes-Benz electric vehicles safe?
Mercedes-Benz has set many safety standards that all other automobiles follow and apply the same high safety standards that define Mercedes-Benz cars to their plug-in hybrid and electric vehicles. The batteries are all safely protected in the event of an accident, and depending on the severity of the accident, the high voltage system is automatically disconnected in fractions of a second.
Are electric vehicles only for local driving?
Electric vehicles can cover a long distance, despite the common myth they are not able to do so. The Mercedes-Benz EQE SUV has an electric range of over 450km on a single charge while the EQS SUV can cover a distance of 547km.
To see where an electric vehicle could take you, visit CAA's website to view charging stations in your area and plan possible trips and where you can recharge along the way.
Do electric vehicles perform as well as gas-powered vehicles?
Electric vehicles are quieter and smoother for a more pleasant driving experience, they also perform even better in areas like torque and acceleration. Because the drive system is electric as opposed to mechanical, the reaction is instant, without the lag of a typical gas engine.
Check out the Mercedes-Benz electric lineup by clicking the CTA below.