The art of luxury, built on science.
With Mercedes-Benz EQC, the electric future is here. Through expert engineering and cutting-edge technology, the next wave of Mercedes-Benz vehicles will usher in a new era of luxury driving.
The automobile's future is electric. And now, a Mercedes-Benz leads the charge. The new EQC is the first vehicle produced under the product and technology brand "Mercedes-Benz EQ". It is also the first in what will be a growing family of all-electric vehicles bearing the three-pointed star. With an uncompromising blend of comfort, performance, design, intelligence and technology, the EQC blazes a new path for electric driving — and for Mercedes-Benz.
Discover The Details That Are Shaping The Future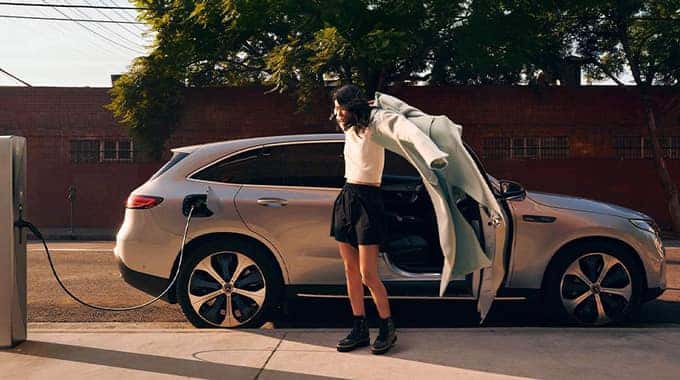 Always In Charge
The EQC is engineered with an 80kWh lithium ion battery with standard DC Fast Charging allowing for rapid 40-minute charge times. Consume less energy, enhance the range with ECO Assist and DYNAMIC SELECT with EV-optimized modes. The innovative haptic accelerator pedal communicates with you to help you save energy, limiting your torque demand and displaying the maximum speed required to take you to your destination.
Plus go where you want and then go further with the provinces continued expansion of charging stations or install your own Wall box Charger at home.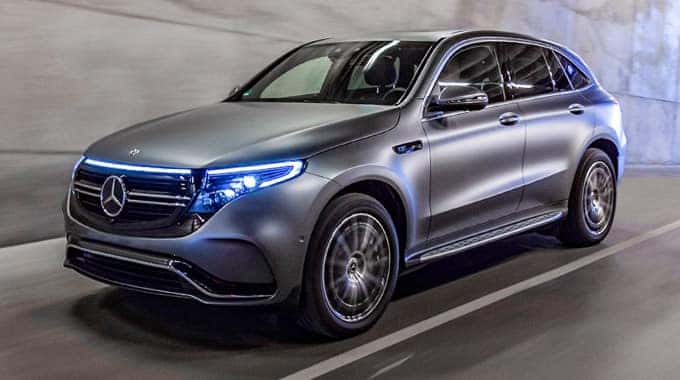 Progressive Looks
With a brand-new grille and rear light design created just for the EQC, and blue accents which mirror the flow of power to its two electric motors, our electric car marks a turning point in Mercedes-Benz design. Its individuality is not just in its engineering.
Many elements of the interior, including the trim, upholstery and colours, were exclusively developed for the EQC. Progressive design solutions are embraced in the interior of the new EQC. With renewable raw materials used to create the upholstery; such as hemp, kenaf, wool, cotton, paper, and natural rubber. Only the best sound quality can be found in the new EQC with the exclusive Burmester® Surround-Sound system.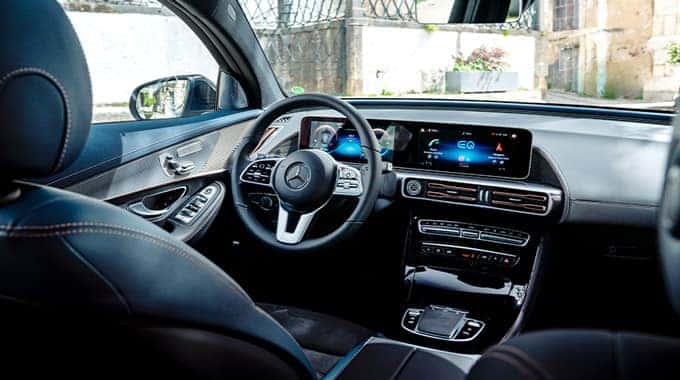 Power & Innovation
Engineered with two asynchronous motors, with compact electric drivetrains at each axle allow for powerful 402hp and 564 lb-ft of torque*. The EQC can reach 0–100 km/h in 5.1 seconds [1] and is equipped with our trademark 4MATIC all-wheel drive.
Intelligent programs and drive assistance systems can help make every drive a pleasure, while Mercedes-Benz User Experience (MBUX) with Voice Control multimedia system helps you easily navigate to your destination. The driver can comfortably enjoy their journey with the 10.25" fully digital instrument & media display which together form a sophisticated widescreen cockpit operated intuitively by touch or voice control.
The Advantages of Electric Intelligence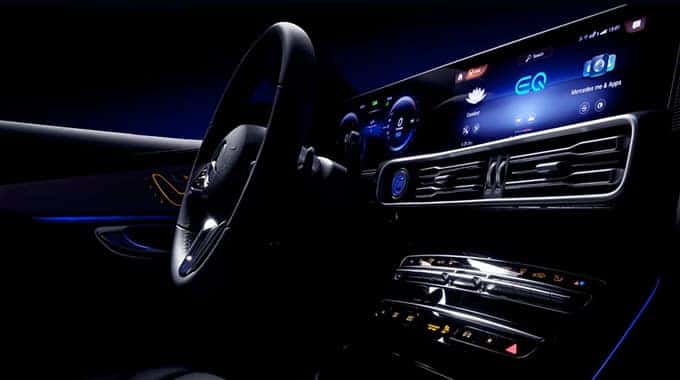 Electricity as Luxury
Quiet, calm, clean and smooth, electric vehicles represent not only the future of the automobile, but of luxury driving itself.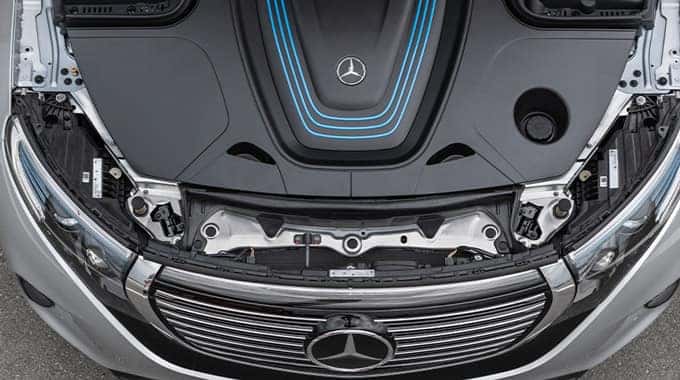 Refined Performance
Electric drive systems have several advantages over traditional engines. They deliver power to the wheels instantly, for greater torque and acceleration.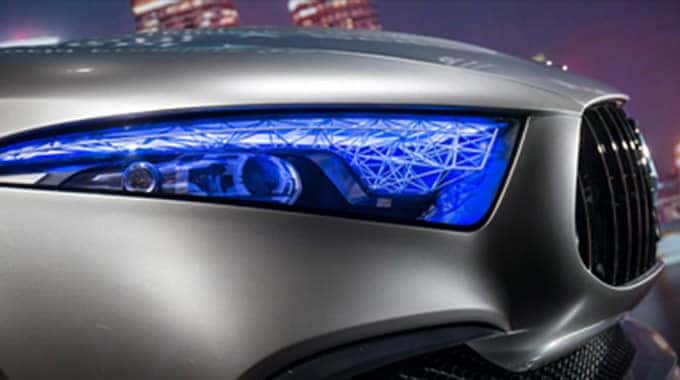 Cutting-Edge Styling
The Mercedes-Benz EQ lineup has a distinguished look and feel with an elegant, streamlined shape and a simple, yet sophisticated interior.