Go Forward Further.
With a 107.8 kWh battery system and Mercedes-Benz's proven 4MATIC all-wheel drive system, the EQS SUV goes the distance in complete serenity and comfort.
Avant-Garde and Luxurious.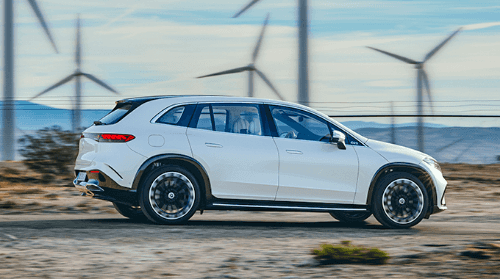 Future Thinking.
The EQS SUV's battery, safety, navigation, and operating systems are always kept up to date with over-the-air (OTA) updates. Available through the Mercedes me Store, augmented and enhanced features can be installed on the EQS SUV over its ownership lifetime.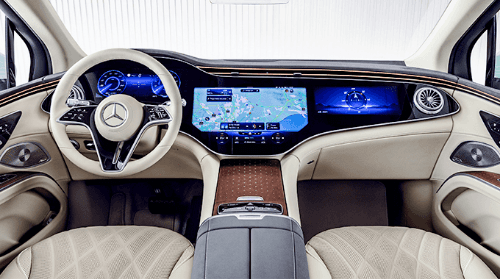 Available Hyperscreen.
The EQS SUV sports a comprehensively digitized interior, most apparent with the optional MBUX Hyperscreen. Three screens are housed under single glass cover and communicate the EQS SUV's infotainment, instruments, and vehicle settings in unobtrusive high-definition.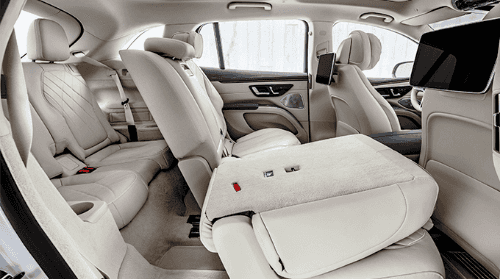 Space for Seven.
With its long wheelbase and superlative interior volume, the EQS SUV is available with spacious, comfortable, and configurable third row seats. With the rear seats folded down levelly, trunk space is 800 litres. With the rear seats raised, trunk space is still a generous 195 litres..